USER VIEW
In this release, we have upgraded some of the functions in the User View, especially in the Season Pass and Profile section.
1. Operator Company Selection in Season Pass
Users can now select the Operator Company when purchasing a season pass at Account > Season Pass.

2. Disable Payment Button for operators with no online payment options or 0 fee
For users' convenience, the season pass comes with online payment options. However, for operator companies that do not offer online payment options, we have updated this section and disabled the Payment Button. The same applies if the contract fee is equal to zero or free of charge.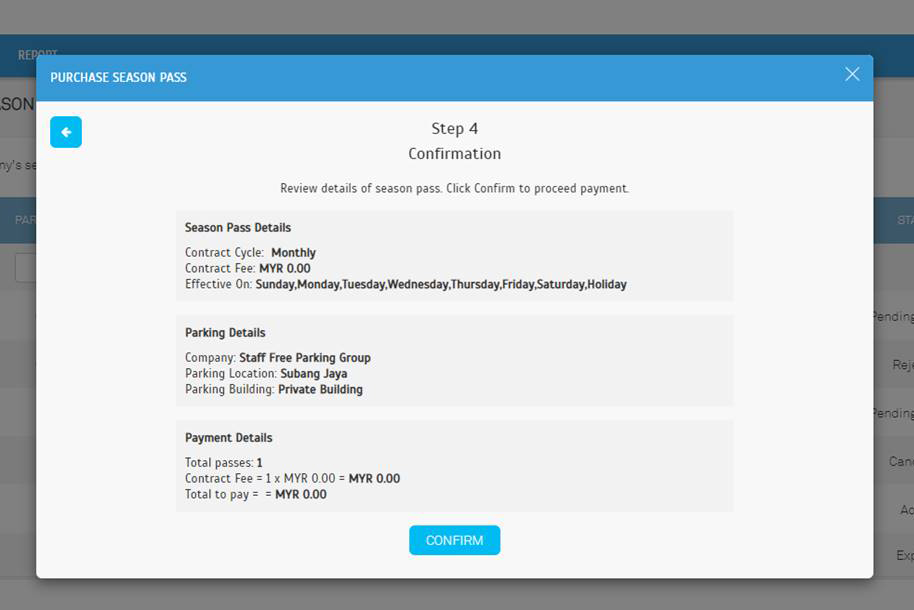 3. Profile - The New Option to Remove Vehicle
In a circumstance where you have added a new vehicle and you want to remove the previous vehicle information, you can do it with this new update. Users now can remove the vehicle information as needed.

4. Profile - The System Checks for Duplicate Vehicle Registration Number
The new update includes the checking of duplicate vehicle registration numbers to avoid redundancy.

ADMIN VIEW
Below are the changes made in the Admin view.
1. Rearrangement of Menu Sequence in the Record Dropdown List.
a. Display total used and vacancies in the pie chart on the Admin Dashboard.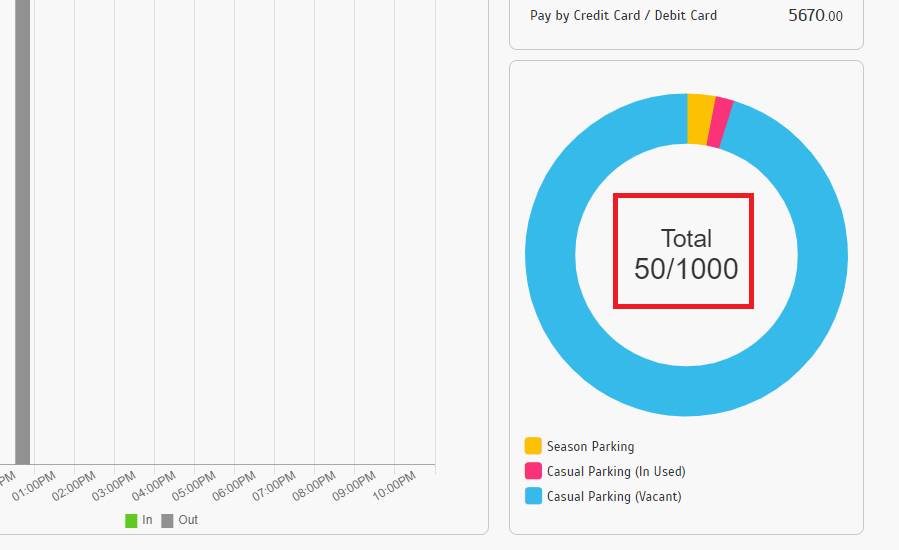 b. Bar Chart - Added multi-selection filter for parking entry mode (On Street, Off Street, Season Pass, Valet).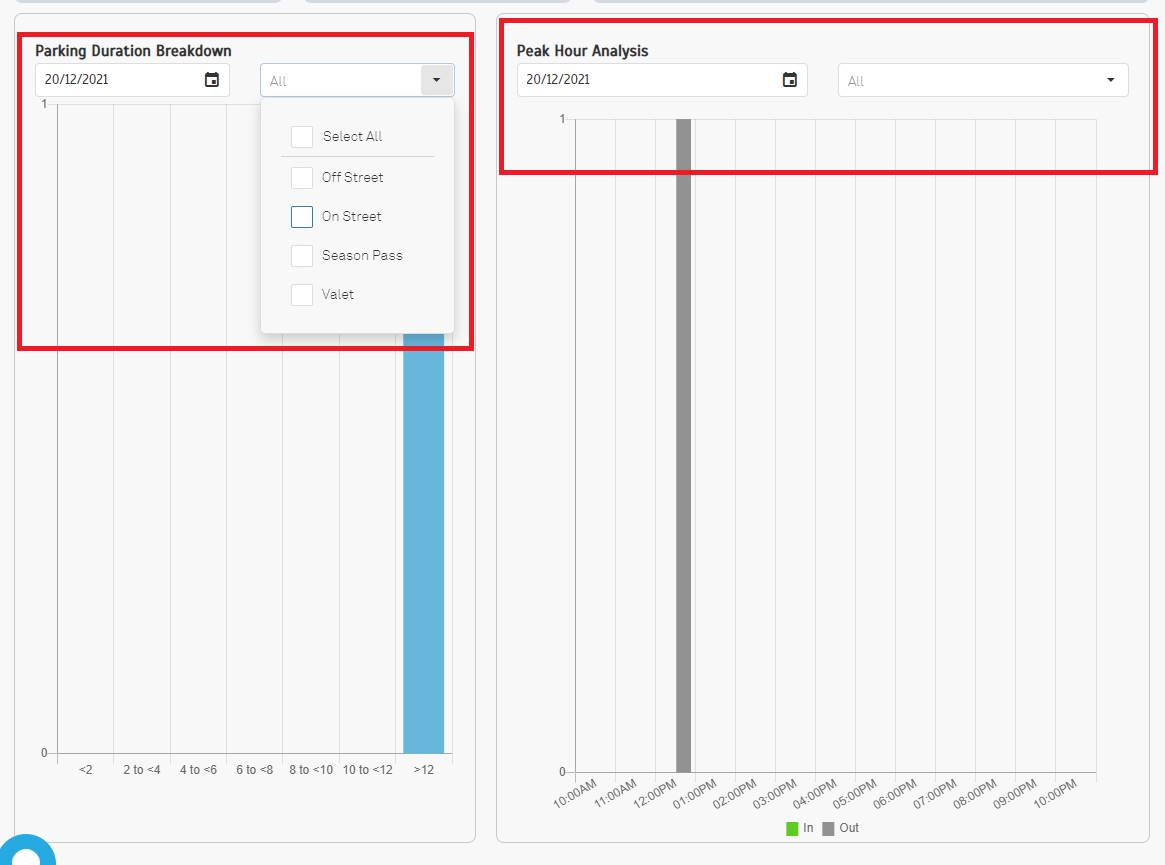 3. Season Pass Charge Rate - Allow Charges Rate to be set to zero for free parking
Parking Rule > Charge Rate > Season Pass Charge Rate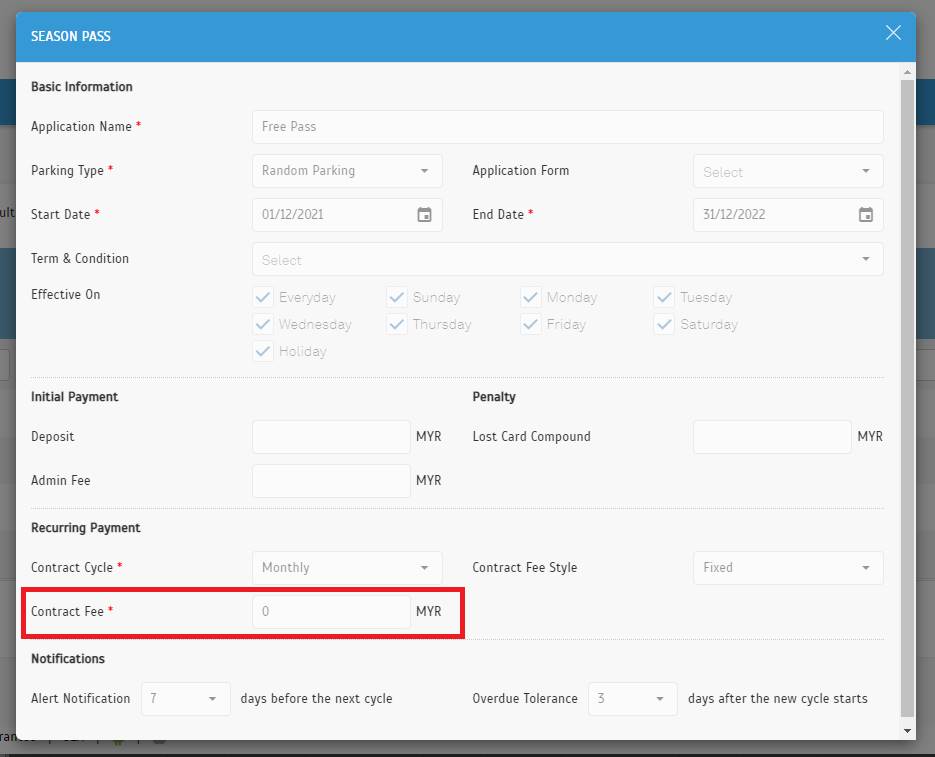 4. Season Pass - Allow users to add multiple vehicles for Season Pass
Season Pass > Manage User > Edit User Profile

a. Edit user profile

b. Admin can add and/or remove vehicles for users. Parking operators are only allowed to remove vehicles added by their own company.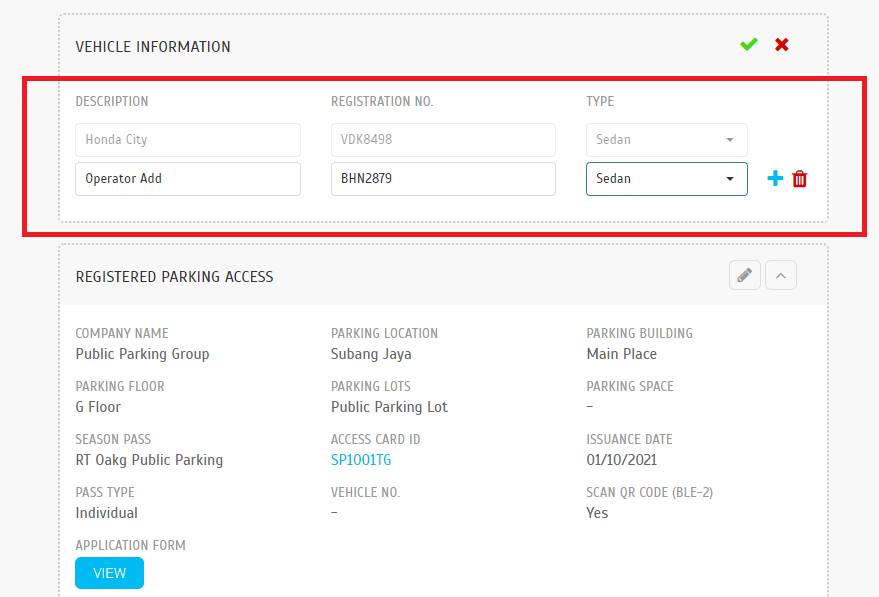 5. Monitoring – The display of multiple vehicle plate numbers for LPR records
Under Record > Monitoring, Admin may now see multiple vehicle plate numbers for LPR records