1. Updated UI design for the Admin Dashboard
In November, we updated the Admin dashboard with better data presentation and analysis charts for the Admin to monitor the system efficiently. The new design provides an analysis chart for Income Comparison, Payment Channel segregation, Peak Hour Analysis and more.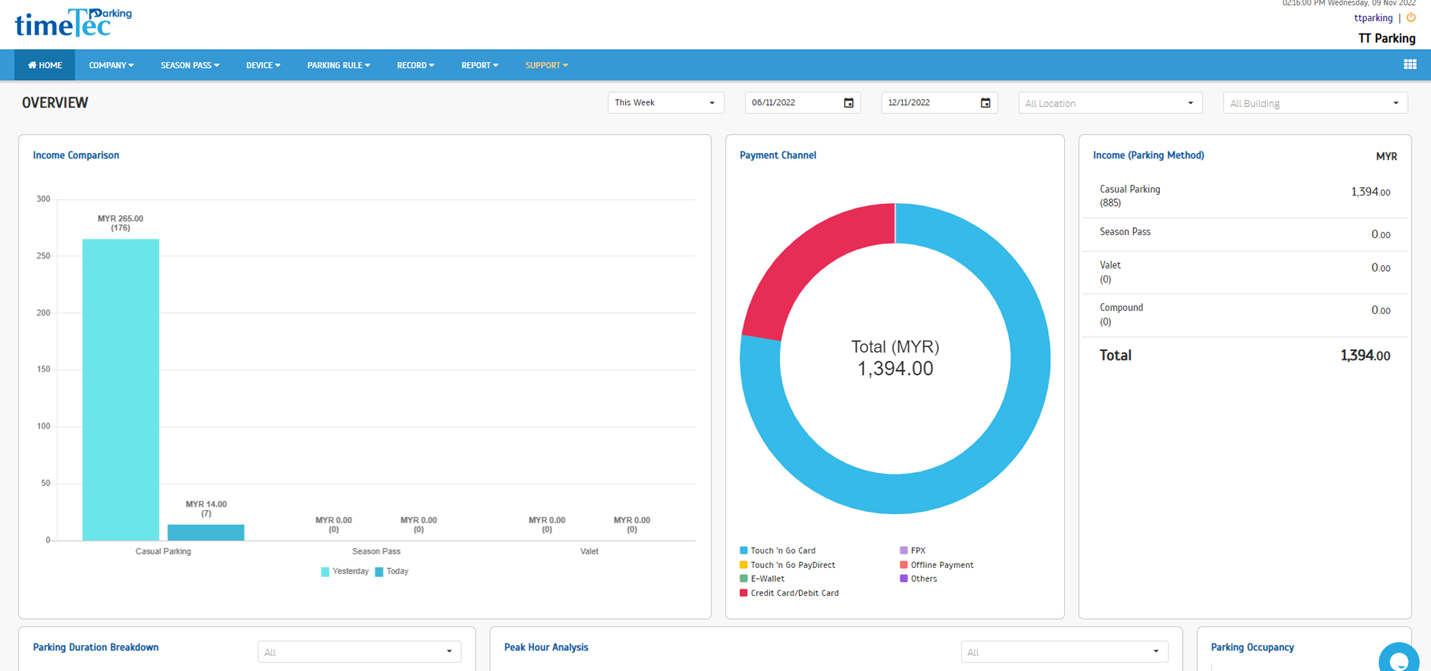 2. Added Multi-selection option for Payment Method filter
In the Payment module, we have added the multi-selection option in the Payment Method field for data filtering. You can find this option at Record > Payment

3. New Report output format
We have added 3 more report output formats in the Report module: xls, xlsx and csv. You can find this option at Report > select format.